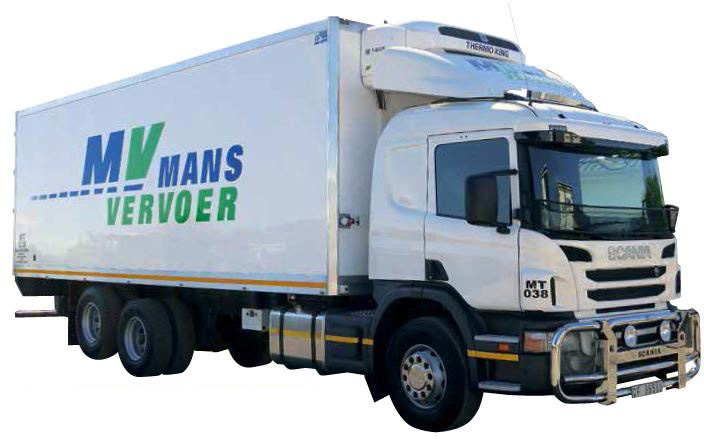 About Us
Passion, commitment and hard work is the basic values of
Mans Transport.
The company operates from the 25 hectare MANS grape farm in Kraaifontein, Cape Town which is also the site of our administrative offices, workshop and yard, for the fleet of 32 refrigerated vehicles.
From our humble beginnings we focused on a reliable service backed with honesty and integrity.
Our reputation of reliability gained us long term contracts with various clients including Lancewood cheese in George. Our fleet of more than 30 vehicles transport mainly dairy products, cheese, poultry, boxed meat, vegetables and fruit.
We believe our success lies in our uncompromising approach to quality, reliability and striving towards always adapting to our customer's changing needs.